Hi there! Welcome to Currently, where we share with each other what we are Currently up to and let you share your post through the link-up below. We love this link-up, where we can make new friends and build community. Join us.
Thinking about: Our weekend! We finally had Ray home for the entire weekend! We spent Saturday relaxing poolside, ignoring the dishes, and just hanging out as a family. It was just what I needed and Emmett seemed to really love having both of us around for an entire day. Sunday, we got to work. We cleaned everything, and finally hung things on our walls. We set up Emmett's room and made it a space we all love. It feels really good to finally put some time into this little rental of ours. Just having the one room put together makes me feel so much more at home. As we left the driveway on our way to the grocery store yesterday, I felt a lump in my throat looking at our little house. I love it here.
Thankful for: Every few months, I see a little glimpse of God working in our life. Last weekend I was so stressed about money and how we're going to get by until our house sells. And then Ray was given an opportunity to do some work for a friend, just a few hours a week after work or whenever he can fit it in. That little job is going to help us get through this, and it couldn't have come at a more perfect time. God is taking care of us. We're going to be okay.
I feel so incredibly blessed to have the two jobs that I have, to be working at home just a few hours a week, bringing in some income to help provide for our family. When I think back to where I was last year, and how hard things were because of my job, I'm overcome with gratitude. I never thought life could be like this for us, but God knew the desires of my heart and he opened up doors for me.
Over the weekend
a reader and sort of friend of a friend
who I've never actually met before did something incredibly generous and kind. Out of the blue, she sent me tickets to Sea World. She'd read
my Currently post
from last week about how I wanted to take Emmett to San Diego for his birthday, but we just couldn't afford to go. So she bought our tickets to help make that little dream of mine a reality. Isn't that amazing? I still can't really believe it- what an incredibly thoughtful and generous thing to do for someone you hardly know. It made me realize that God really does want to give us the desires of our hearts. He knows what I want, even the little things, and He wants to give them to me. Those tickets to Sea World and the jobs are reminders that He has a plan for me, He loves me, and He will give me the things I want so desperately, in His own time.
I hope you had a lovely weekend! Once again, I'm joining with the ladies at
A Mama Collective
to bring you this week's installment of Currently.
CURRENTLY LINK-UP RULES
1. Link your Currently post below! Entries unrelated to the theme will be deleted.
2. Link back to this site so others can join on this adventure with us. You can grab the button below:
3. The link up starts on Mondays, but you can join any day of the week!
4. *THE MOST IMPORTANT RULE* We are each here to encourage each other and build a community of women and friends. :) Comment on the blog post directly before yours to help support and get to know each other. If you do not do this, your post will be deleted from the link-up.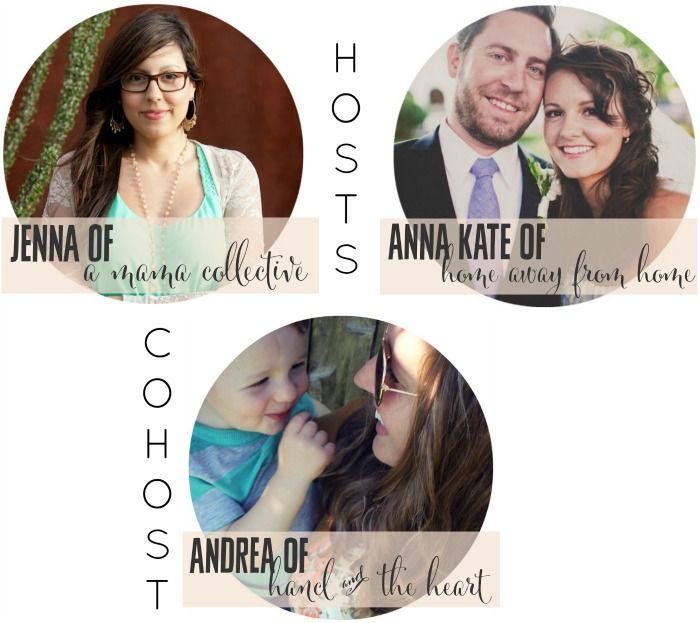 If you are interested in co-hosting, please email Jenna at info(at)amamacollective(dot)com to get on the list!
Here's the template for you to copy and paste and do a post as well — link up with us below!
Thinking about:
Reading:
Listening to:
Watching:
Thankful for: